Newsletter November 2022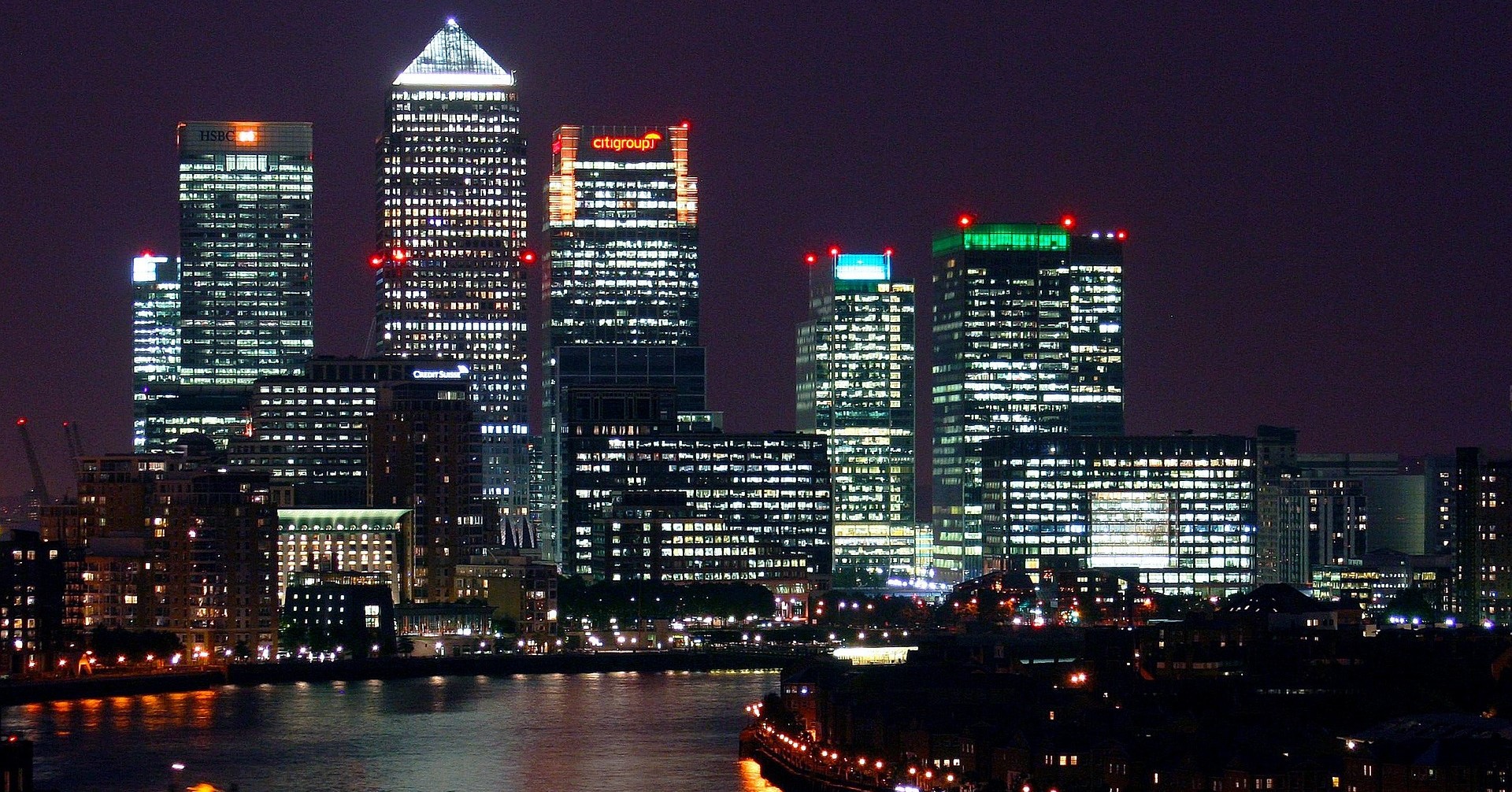 End of an era for cheap borrowing
---
For most of the past decade the UK base rate has not exceeded 0.5%. As we write, the base rate has just gone from 2.25% to 3%, the biggest hike since 1989. The era of cheap money is over. However, unlike the domestic housing market, the prime London sector is less built upon a basic need for debt, and loan to value ratios tend to be low on average, and with cash purchases commonplace. There is a distinct difference between wealth and liquidity, so understanding how interest rates influence the different sectors of the market is key, and the ability to cut through the hysteria or bias in the press more important than ever. Cheap and easy money has inevitably encouraged speculation from those who had access to such funds, but the higher transaction costs introduced since the earlier/mid part of the last decade has kept this to relatively low levels and there is far less 'heat' in the prime London market to what we saw back in 2007/2008 or 1990/1991. So, with interest rates very much at the forefront of our minds at the moment, we spoke to our friend Harry Persey from the private office of Knight Frank Finance to get his views on what the best funding options might be right now for those who use leverage as an effective tool:

"The mortgage market has in recent weeks experienced unpreceded volatility in the wake of the mini-budget. This has meant that banks across the market have withdrawn existing fixed rates and re-introduced them at much higher levels. As a result of swap market volatility, a number of private banks have withdrawn from offering fixed rates altogether until the market has calmed down. There are however signs of this volatility receding, with swap rates moving downwards day-on-day at the time of writing. High street banks have started to reduce their pricing as a result of this, but at present this has not fed through to the private bank and international market – however I would expect them to follow suit shortly. I am starting to see sentiment among certain borrowers that now may not be the time to fix in for a long time period, and tracker rates are starting to look attractive again, given their total flexibility and initial cost savings vs. current fixed rates."

Headline rates for non-UK residents borrowing £1m+
5 year fixed rate 5.85%
5 year variable rate 1.50% + BoE base rate, currently 2.25%, giving a pay rate of 3.75%
Headline rates for UK residents borrowing £1m+
5 year fixed rate 5.34%
5 year variable rate 0.75% + BoE base rate, currently 2.25%, giving a pay rate of 3.00%
10 year fixed rate 5.09%
Bank and broker fees apply.
---
Living in the UK, reading the national papers doesn't make for an enjoyable breakfast these days. We have just welcomed our fifth prime minister in less than six years, and our politicians have done little to enhance or protect our international standing. However, to walk around central London or sit at a table at a top restaurant or attempt to buy a theatre ticket at short notice and you would be forgiven in thinking the world is free of problems. London has very much moved on from the Covid era and feels alive, vibrant and optimistic despite the headlines screaming from the front pages.
Nothing quite illustrates the diversity of this city, and indeed the country, than the fact we now have a Christian king, a Hindu prime minister, a deputy prime minister who is the son of a Jewish immigrant, a Buddhist home secretary, a Muslim mayor and apparently the leader of the opposition is atheist! Not to mention that two of the past three prime ministers were female, albeit on rather short tenures. It's absolutely remarkable and for genuine diversity we really are world leaders.
This diversity is often reflected in the prime property market. London has always seen a broad and consistent demand from all corners of the world. Most recently the city has most definitely caught the eye of our cousins across the water with the USA market driving much demand. Meanwhile, with travel restrictions rapidly easing, we are seeing SE Asia buyers return in number and the demand from the Middle East, with the power of the petro-dollar, remaining very apparent. Has the Russian exodus had an impact?…not really although Knightsbridge may have slightly underperformed. One market that is absent though, other than for very wealthy students, is from mainland China. At some point we expect this to return at pace.
This correlates to our current client base and activity – current transactions we are handling have buyers from USA, Hong Kong, Singapore, Germany, Egypt and Kuwait. A few of these jurisdictions have prime property markets that are seen to have peaked and now heading for an adjustment, prime London however has yet to return to the last high of 2014/2015. Back in June 2014 sterling was at US$1.71. We are currently hovering at around $1.15, a drop of one third – little surprise then that most buyers' calls coming through to our phones at the moment are coming from international numbers.
---
There is a widely used and respected subscription site for prime London, where information is shared and data the most up-to-date. It's called LonRes, and it has a whole section for 'off-market' sales. 'Off-market' is a misleading term as these are properties very much being marketed, however they do not appear on any online portal available to the public, often including the sales agents' own websites. Estate agent Hamptons estimated that one in ten of their residential sales in the first half of this year were never visible online.
There are various reasons for this. Often sellers are not wanting to leave a 'digital footprint' by listing their property online – privacy, both from the general public but also from nosy neighbours are often the key drivers. For rare or special property, or perhaps something a bit unique, the 'off market' tactic is often adopted by sales agents as they look to screen the interest with a bias to those buyers who have professional representation.
Engaging a buying agent was often seen as the option of choice for the very wealthy and time poor. However, this has changed dramatically. When Obbard started out there were barely a dozen firms offering this service, today there are literally hundreds, albeit many are individuals, ex-agents, working from the kitchen. In the commercial world representation on both sides has been the norm and deals smoother as a result. This is now showing in the residential market. Finding the best properties (often off-market) is clearly the principal task, but the guidance through the minefields of leasehold vs share of freehold, or licences to alter and consents to make changes (just a couple of examples) can be invaluable, let alone understanding values and negotiating best terms. Buyers then often forget that lawyers hardly ever visit the property they are undertaking due diligence on and valuers are acting for the lender, it's worth thinking on that for a moment.
In many parts of the world, and in the US in particular, buyer representation is the norm. The majority of transactions in the UK involve a single real estate agent who acts exclusively for the seller. Whilst buyers are the lifeblood of agents, at the end of the day they are merely a conduit for the seller, so the agent will always have to represent the interests of the seller over the buyer. Using a property search agent not only levels the playing field with both sides advised and represented, it also unlocks access to those off-market properties that never appear online.
The Royal Borough of Kensington & Chelsea alone has around 200 sales agents, as noted agents like Hamptons hold back around 10% off-market, all sales agents are paid by the seller and incentivised to achieve highest price. On the flip side, buyers are expected to discover problematic issues themselves, and when looking at estate agent details it's often not about what you do see but what you can't see. If you recognise you need good advice and want access to all the properties the market has to offer, including off-market, please do get in touch.
FOCUS ON NOTTING HILL/HOLLAND PARK
---
Having lived and worked in various parts of London for 27 years I have built up an encyclopaedic knowledge of this amazing, ever-changing city. Many people have suggested that I share my knowledge, recollections and recommendations about some of my favourite parts of London and so, finally, I have put pen to paper (or rather keyboard to screen). Focus on… will be a regular feature on our website and I'm kicking off with the much-loved area of Notting Hill/Holland Park. You can read my blog here
My property picks
Pied á terre
We are currently selling (terms agreed) a perfect one-bed apartment on the 2nd floor of a typical converted mansion in one of the area's premier streets. 677 GFA. Price £1.15m. Garden views and great proportions, it has a guest WC which is always a huge plus for one-bed flats.
Family flat
On vibrant Portobello Road a 1,840 sqft 1st & 2nd floor maisonette sold for £2.75m in the summer. Four beds, a huge eat-in kitchen, large roof terrace. A box ticker.
House
Addison Avenue is as pretty a road as you can imagine with cherry blossom in spring and an attractive church. The houses are low built and wide with wonderful gardens. One has just sold for £6.5m. Approx. 2,325 sq ft.
---
If you would like more information on items discussed in this article or wish to discuss any aspects of sales and acquisitions, do give me call.
+44 (0)7788 871000
email: jonny.dyson@obbard.co.uk

NOTE: The opinions expressed are solely those of the author and are not intended to offer any advice, formal or otherwise, on the nature of property investment. All the information is provided in good faith for general interest only. Recipients who have not formally appointed Obbard are advised to seek independent professional advice and to satisfy themselves on the state of the market, the opportunities and risks.