Newsletter December 2022
No.1 St James's Street by Obespoke
This month we would like to share with you all the story behind our latest completed project – an iconic building on the corner of St James's Street and Pall Mall, that we have spent the last two years designing and redeveloping for Berry Brothers & Rudd.
A stunning transformation
---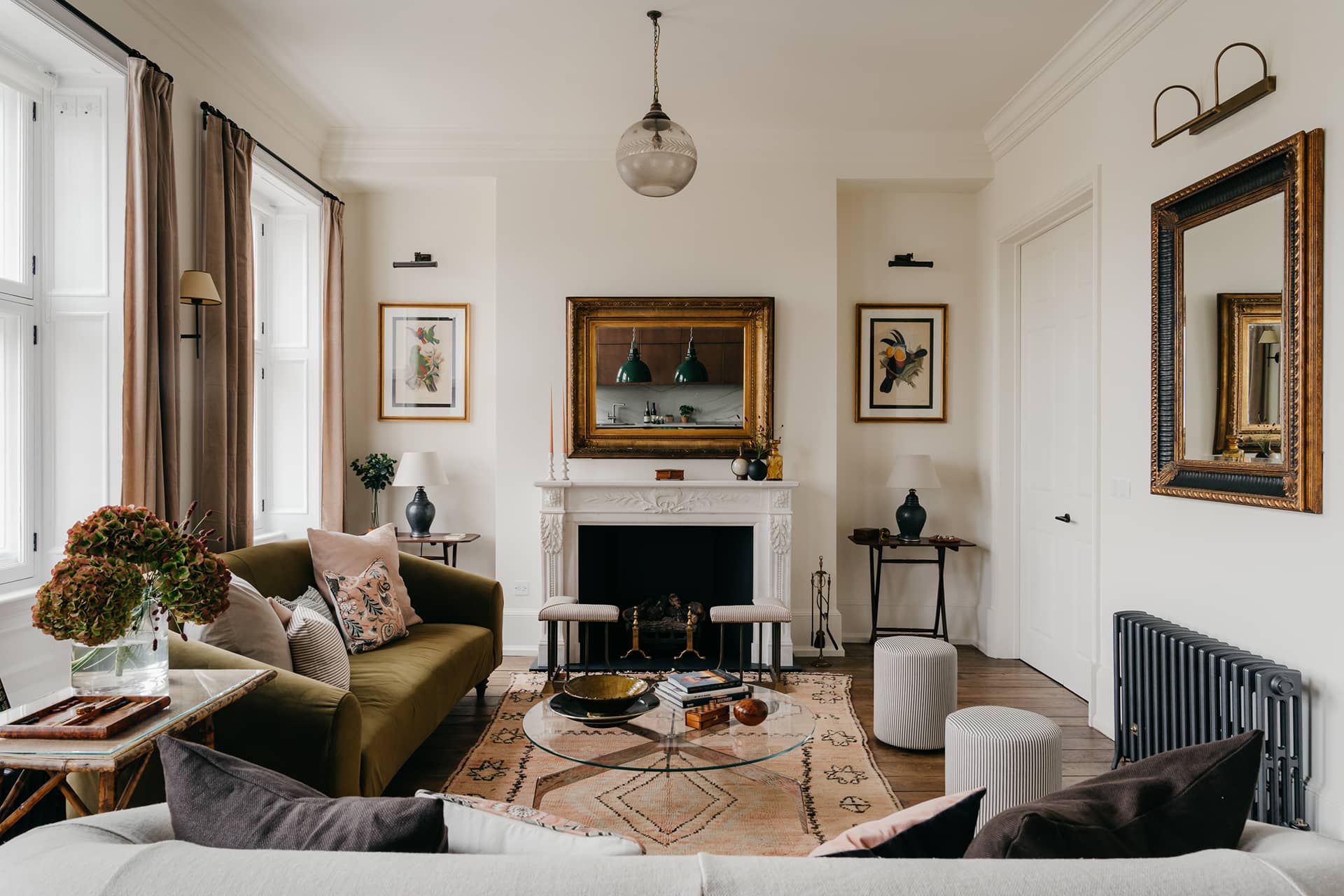 How the past was brought to the present
London has many historic buildings but not so many have owners with such historic connections to their specific location as No.1 St James's Street, nor sited opposite a palace built 500 years ago(1531-1536). So why did Berry Brothers & Rudd, founded two doors along in 1698, turn to Obbard to create the apartments at No. 1 St James's?
In contrast to Berry Bros. 300 year history, Obbard have just 30 years. However, in that 30 year period, the company has established itself by offering a distinctly different approach to value creation and proactive asset management of prime residential market, as our founder Hugh Obbard explains:
"I have always felt that the beauty of residential property as an investment class is how value can be added through upgrades and improvements which appeal to both the emotional and the practical. The prime London market sadly still offers much mediocrity, often with a very generic approach to design. Consequently, well designed homes, offering a beautiful aesthetic that are tailored to the specific property, location and target market, while addressing how we want to live today, offer investors an opportunity to truly add value and enhance returns. We recognised this back in the 1990s and it holds as true today"
We started working for Berry Brothers in the early 2000s on a building a few doors along on St James's Street that they acquired, having just been developed by Obbard. Most were let on traditional AST contracts, but one of the units achieved extraordinary returns due to how we positioned it with a specialist long term contract.
In late 2019 Obbard undertook a full feasibility on No.1 St James's which was clearly in need of a total makeover. Working with Berry Bros. a plan was developed.
The project & philosophy

A prominent and prestigious site opposite St James's Palace divided into apartments in need of refurbishment and repositioning.

Although fully occupied and let to tenants, both the rent and quality of the tenancies were way below par. Furthermore, the internal configurations were not optimised and the quality of the properties sub-standard.

As an investment the objective was to maximise returns through consistent income streams. As a London landmark, the approach was to provide accommodation that fitted with its surroundings and reflected the needs and demands of our age. Finally, with a high-profile client who was to some extent a custodian of this historic corner of London, the objective was to develop a property that married with the values and philosophy of Berry Brothers and Rudd. We summarised these values as being HERITAGE – SUSTAINABILITY – MODERNITY.
The concept

Our focus was to design and install environmentally and ethically responsible interiors that both reflect the historical character of the surrounding area, and sympathetically enhance the extraordinary architecture of the existing building. Six luxury apartments were designed by our in-house design studio – Obespoke – in partnership with interiors expert Kate Watson-Smyth. Individually designed and curated, each apartment incorporates a mix of reclaimed furnishings, textiles and antiques – including items from Berry Bros. & Rudd's own archive – layered alongside contemporary fittings and finishes from studios and brands that have a responsible policy towards their environmental impact.

Understanding the neighbourhoods' specific appeal and the demographic that these apartments will attract, No.1 St James's has been created to offer bespoke, one-of-a-kind interiors with modern amenities such as air conditioning and concierge services, whilst paying close attention to today's relevant issues of sustainability. The end concept is quintessentially English, where St James's rich heritage works alongside modernity through the merging of individually sourced vintage decor and modern fixtures sourced from environmentally responsible brands which use cutting-edge efficiency to avoid unnecessary waste.
The result
---
The end result is certainly the first of its kind that we have ever experienced.  Designed to contrast many recent modern developments in the surrounding areas, Obespoke took inspiration from detailed research of local grade-listed architecture and interiors – including those of Berry Bros. & Rudd at No.3 St James's which has been on site since 1698. We wanted this development to appeal to those that are attracted and inspired by the heritage of this neighbourhood, so we have purposefully avoided creating ultra-modern 'factory to home' interior schemes, instead curating spaces that will have a timeless longevity to them due to their consideration of surrounding listed architecture. As Patti Patrick, head of design and refurbishment at Obbard says:
"No.1 St James's is a stunning historic property set in an unparalleled location, and we wanted this re-development to celebrate just that, so we've spent our time creating individual interiors that will continue to add to the narrative of this unique building."
Sustainability at its heart
---
Obbard approached design expert Kate Watson-Smyth at the beginning of the redevelopment to advise on responsible sources for the interior schemes.

"Sustainable interior design is an increasingly important issue within the industry and our focus was to create apartments that not only made a statement aesthetically but that also demonstrated how we should – and can – be designing responsibly with our environment in mind and how we can all try and make a difference," says Kate. "A key part of this was sourcing vintage and reclaimed furnishings instead of buying new, working with well-made heirloom pieces that will continue to stand the test of time, instead of opting for cheaper fast-furnishings that will ultimately end up in landfill. Where we needed new technology – appliances, mattresses, sofas, paint, kitchens – for comfort and servicing, we've made sure to work with premium brands that have made responsible and ethical design key parts of their manifestos."
The Berry Bros offer

Being adjacent to the oldest family run wine merchants in the world, who happen to be the landlord of this unique project, it would feel remiss not to have some benefits.
The Berry Bros apartments come with their own dedicated wine concierge. Whether planning a dinner party, sending a gift or holding an event, the concierge is on hand to advise on choice of wine, delivering at perfect temperature, decanting and more.
No. 1 St James's sits adjacent to the 350 year old Berry Brothers shop, below which are an extensive range of cellars, and above an array of corporate rooms available for private hire, some of which have amazing history behind them. Tenants wishing to hold intimate dinner parties can also hire these unique rooms.
Now that the refurbishment is complete the properties will be returned to the Obbard portfolio of 100 market-leading properties and which will be marketed exclusively to attract the very best tenants from across the globe.
We hope you agree that the results certainly befit the heritage and legacy of this wonderful building.
Further information
---
For more details about No. 1 St James's Street and other projects, contact Hugh, Patti or Jonny on
+44 (0)20 7349 8920 or email info@obbard.co.uk
NOTE: The opinions expressed are solely those of the author and are not intended to offer any advice, formal or otherwise, on the nature of property investment. All the information is provided in good faith for general interest only. Recipients who have not formally appointed Obbard are advised to seek independent professional advice and to satisfy themselves on the state of the market, the opportunities and risks.