Focus on Notting Hill
Having lived and worked in various parts of London for 27 years I have built up an encyclopaedic knowledge of this amazing, ever-changing city. Many people have suggested that I share my knowledge, recollections and recommendations about some of my favourite parts of London and so, finally, I have put pen to paper (or rather keyboard to screen). Focus on… will be a regular feature on our website and I'm kicking off with the much-loved area of Notting Hill
Jonny Dyson
---
Ever since Hugh Grant and Julia Roberts graced our screens with the film of the same name in 1999, Notting Hill has been synonymous with the acting and music 'set' in the early noughties. From a personal perspective I remember days before the internet when various household names would be regulars in our office – from Madonna to Robbie, Geldoff to Noel & Liam, they became regulars through our doors. No security, no makeup, and surprisingly few airs or graces, they were just regular humans trying to find a home.
The not quite so rich and famous
---
Notting Hill has always had a bohemian feel, and even today the rich and famous regularly rub shoulders with the less so well-heeled. Part of this is due to the makeup of the properties – often enough a small council block will be directly next door to a multi-million-pound mansion, and whereas in other boroughs this might lead to acrimony, in Notting Hill it's part of the fabric that makes up this wonderful corner of London.
---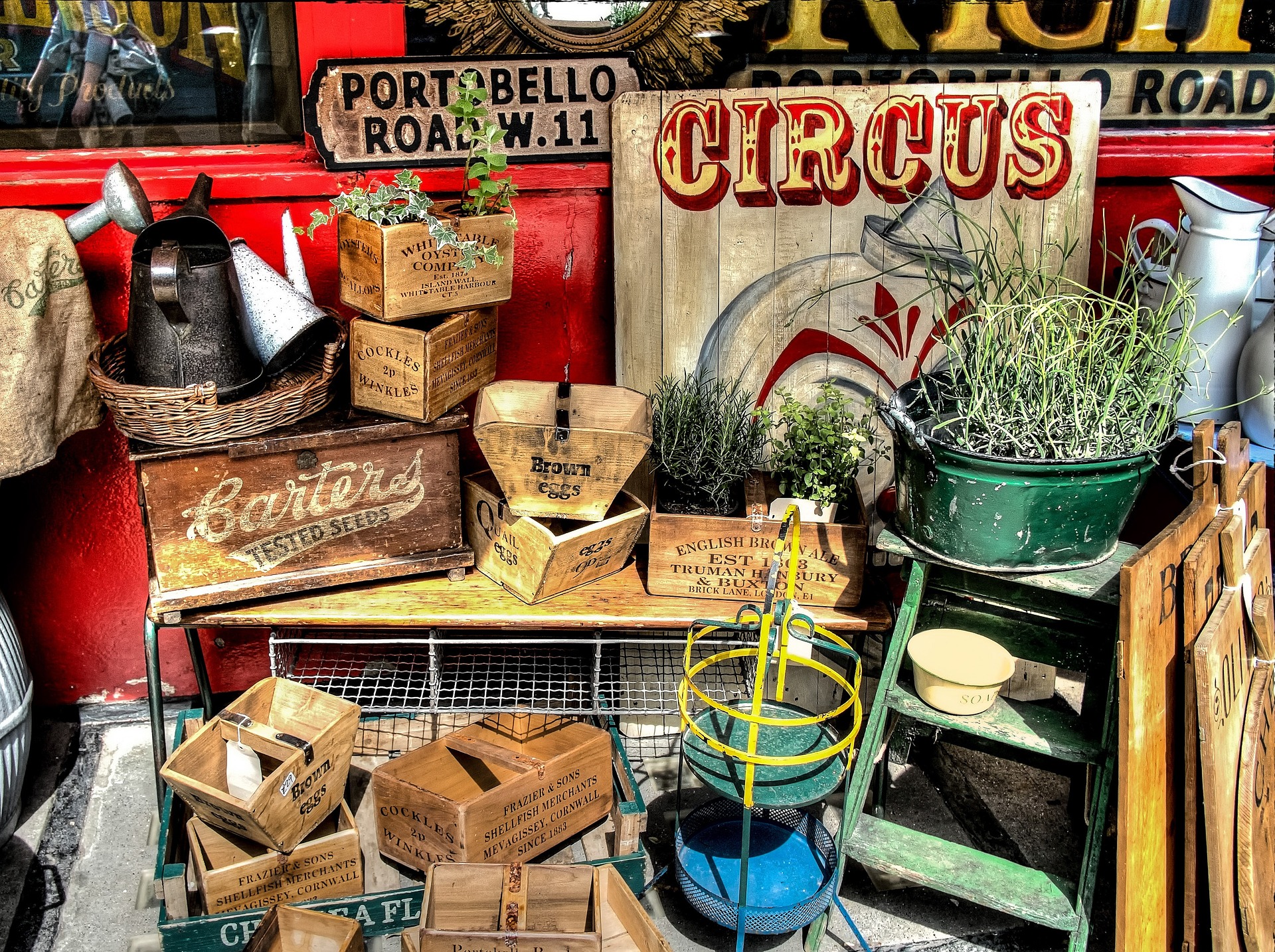 It has a very personal draw for me too, it's where I met my wife, and where we lived together for the first time. My first visit to carnival was insane, but brilliant at the same time. I remember trying to impress by taking her to Camden Market (in another part of London) on one occasion only to realise that as she lived just off Portobello Road, this really was the equivalent of taking coals to Newcastle – not my best first date! Portobello Road is home to the now world-famous street market and has been operating since the late 18th century and is home to well over 1,000 shops and stalls, although be warned, as Hugh Grant says of the antiques "some are genuine, some not quite so genuine".
Things to see and do (and eat!)
---
Notting Hill also has a number of surprisingly diverse mini areas, Westbourne Grove always seems to have more than its fair share of estate agents, but dotted in and around are some fabulous places to eat. Ottolenghi opened the doors to his first shop on Ledbury Road back in 2002, and just a bit further up the road, The Ledbury is without a doubt one of the finest dining experiences in London. Around the corner on Portobello, and certainly a place for people watching, is the painfully hip Electric Diner, next door to the Electric Cinema with a choice of seating arrangements that range from large leather armchairs (with footstools and side tables), 2-seater sofas at the rear, or double beds in the front row complete with cashmere blankets. Oh, and they also have a fine selection of food, wine and spirits to help the time go by. Moving further south to the top of Kensington Church street, the list of eateries would not be complete without mention of the utterly madcap Churchill Arms. This 275 year old pub is one of the oldest in London, and whilst it has a plethora of Churchillian memorabilia adorning the walls inside, it's the outside that is completely bonkers, with virtually every centimetre of wall adorned with hanging baskets, flags, umbrellas and so on. Its main food offering is Thai!
---
No article on Notting Hill would be complete without the mention of Carnival, which takes place on the August bank holiday weekend every year. It originated in 1964 as a way for Afro-Caribbean communities to celebrate their own cultures and traditions in London. The first Notting Hill Carnival attracted around 500 people, but has since grown to become the largest street festival in Europe, attracting hundreds of thousands to London. This year's Carnival had around 50,000 performers in the parade and more than 30 sound systems, with over two million people attending during the weekend. Both the general public and masters of the masquerade can take part in Mas, the jewelled heart of Carnival celebrations. Mas Bands—operating on a theme that changes annually—will parade through Notting Hill showing the public, fellow masqueraders and the judges their marvellous creations.
Architectural gems (and shockers)
---
To a great extent, the reason for much of London's heavy traffic is because the roads weren't made for cars, but for horses and carts. As a result London and, in Notting Hill in particular, there are many 'mews' or small lanes where the horses and drivers were housed, ready to serve the mansions nearby. Of course, there are also many mews in nearby Kensington, but Notting Hill doesn't take itself quite so seriously, so expect to see several rows of houses painted in the most delightful pastel colours. At the other end of the scale there is the most striking concrete building Trellick Tower. Built in 1972 in the "brutalist" style, it was supposed to lead the way in social housing design. Instead, it became a hotbed for crime and vandalism for a number of decades. By the 1990s, however, gentrification sprinkled its fairy dust over Notting Hill and all of a sudden the uncool was cool again – Trellick Tower being no exception.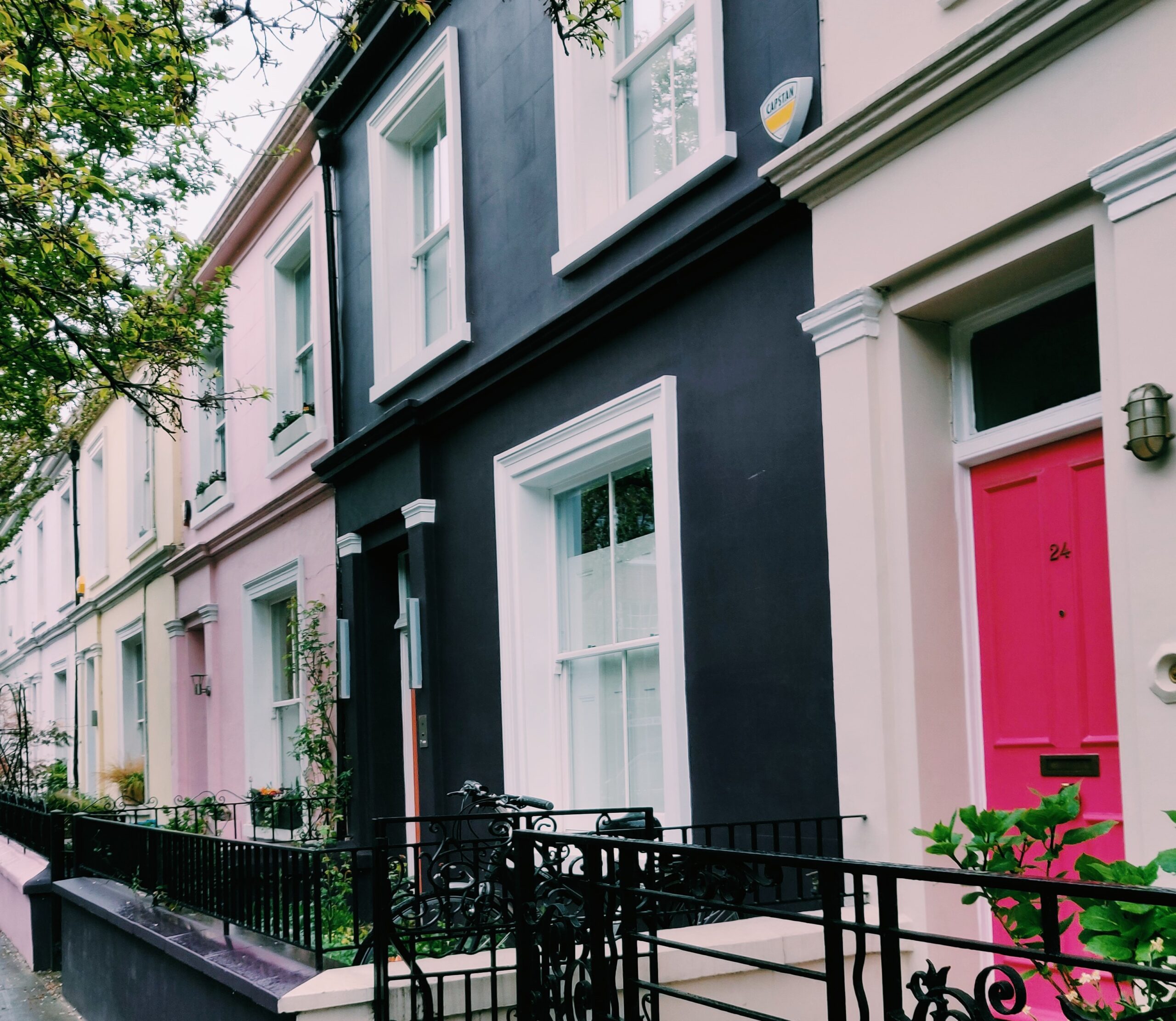 ---
Notting Hill is a fabulous place to live, and with so many hidden gems on the doorstep you will never be short of things to see and do. If on the other hand you fancy visiting one of the more unusual places around, try heading over to Kensal Green cemetery. Set in over 72 acres, Kensal Green cemetery was inspired by the Père Lachaise cemetery in Paris. The oldest of London's cemeteries, it's also the most luxurious – if you can say such a thing about a graveyard. The cemetery became a rather fashionable place to be laid to rest after two members of the Georgian royal family were buried there, and the result is that the cemetery counts numerous well-known names amongst its inhabitants. Add to that opulent Gothic monuments and tombs set amongst the overgrown grounds, it's a beautiful and interesting place to stroll through.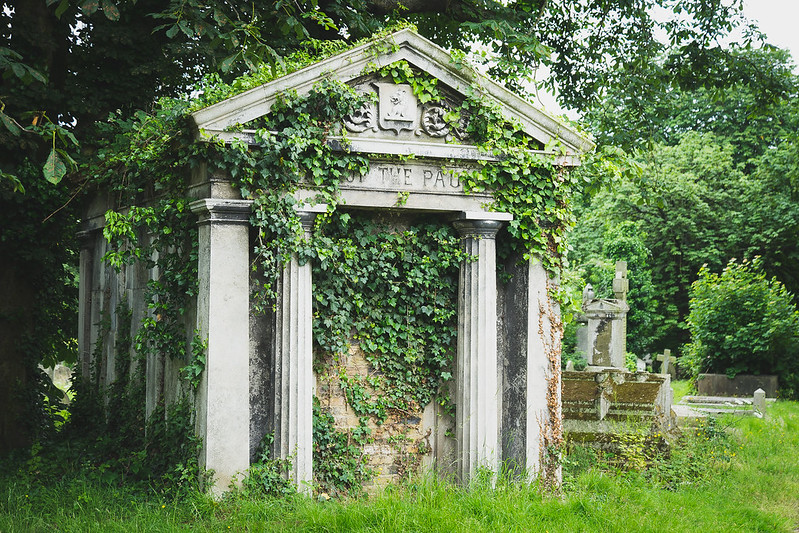 ---
I have so many happy memories in Notting Hill so I will end this piece with another line from the movie which rather sums up my feelings every time I wander through its streets:
Anna: "Men went to bed with the dream, they didn't like it when they'd wake up with the reality. Do you feel that way?"
William: "You are lovelier this morning than you have ever been."